Dan Hurley
Science Journalist and 60 Second Novelist
Dan Hurley
Science Journalist and 60 Second Novelist
Dan Hurley
Science Journalist
and 60 Second Novelist
Science Writer
DAN HURLEY
Dan Hurley is an award-winning science journalist who has written hundreds of articles and investigative features for The New York Times Magazine, the Washington Post, The Atlantic, The New Yorker, Discover, Wired, Scientific American, Neurology Today and, um, the National Examiner. (Everybody's got to start somewhere.)  His 2012 cover story for the NY Times Magazine, "Can You Make Yourself Smarter?" was one of the magazine's most-read stories of the year. In 2018 he published a feature about a new technology being developed for child-protection agencies, "Can An Algorithm Tell When Kids Are In Danger?"  His latest feature for the NY Times Magazine, published in 2019, was about the mysterious neurological illness affecting U.S. diplomats in Cuba. Dan is also the author of four books and has made media appearances on National Public Radio, ABC Nightline, the CBS Evening News, PBS and other outlets. He has given talks around the world, including at SXSW and the Royal Society for the Arts in London. He lives with his wife and two daughters in New Jersey.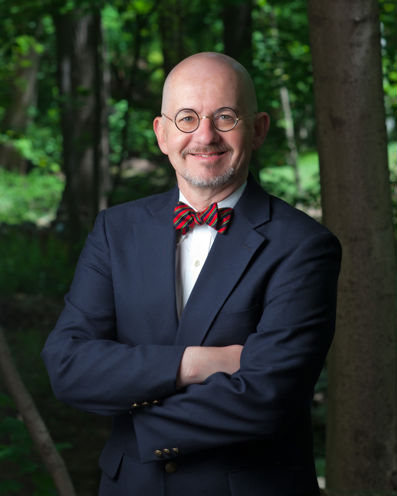 Like Clark Kent, Dan has a secret identity: he is the world's only 60-Second Novelist. Yes, for real.
Dan Hurley has written hundreds of science articles in the past two decades, for such outlets as the New York Times, the Washington Post, Wired, Discover, Psychology Today and Neurology Today. Here are two dozen of them…
(Click on any logo to see the articles)
New

"Preservationists Fight to Save a Former Asylum in New Jersey"
New Jersey officials say that Greystone Park Psychiatric Hospital, which operated from 1876 to 2008, is beyond repair, but a group is fighting to preserve it.

"The Science of Sarcasm: Not That You Care."
There was nothing very interesting in Katherine P. Rankin's study of sarcasm — at least, nothing worth your important time. All she did was use an M.R.I. to find the place in the brain where the ability to detect sarcasm resides. But then, you probably already knew it was in the right parahippocampal gyrus.

"The Brain Trainers."
IN the back room of a suburban storefront previously occupied by a yoga studio, Nick Vecchiarello, a 16-year-old from Glen Ridge, N.J., sits at a desk across from Kathryn Duch, a recent college graduate who wears a black shirt emblazoned with the words "Brain Trainer." Spread out on the desk are a dozen playing cards showing symbols of varying colors, shapes and sizes. Nick stares down, searching for three cards whose symbols match.

"Emergency Antidote, Direct to Addicts."
Among the growing numbers of researchers and public health officials advocating a daring new strategy to put an injectable antidote for heroin overdoses directly into the hands of addicts, few have the credibility of Mark Kinzly.

"In Atlanta, Medical Sleuths of Last Resort."
ATLANTA — Standing before a row of enlarged photographic slides of deadly viruses like Ebola and Hantavirus that decorate the new lunchroom at his office, Dr. Sherif Zaki professed himself to be uplifted.

"The Beep of the Sensor, the Thrill of Control."
On Cape Cod for a two-week vacation last August, I went to sleep one night and almost never woke up. An insulin-dependent diabetic, I had developed such a severe low-blood-sugar level that my 9-year-old daughter, Annie, found me unresponsive and soaked in sweat in the morning.

"Doctors Give Hope to Patients With Long Histories of Unexplained Symptoms."
People with a long history of medically unexplained symptoms — aches, pains, fatigue, dizziness and other complaints for which doctors can find no physical cause — might finally find relief.

"Bizarre and Infamous Join Scholarship in an Archive of Psychology."
AKRON, Ohio - Just 45 minutes from the Rock and Roll Hall of Fame and Museum in Cleveland, half an hour from the Pro Football Hall of Fame in Canton and two blocks from the Inventors Hall of Fame in this city's downtown is an attraction like no other.

"Does He or Doesn't He? It's Harder to Tell."
''How you doing, Tom?'' asked Dr. Anthony DiBiase, a Manhattan surgeon, in the midst of jabbing a lancet 1,130 times into the balding head of Tom Raybek. ''You O.K.?'

"A Drug for Down Syndrome."
Early in the evening of June 25, 1995, hours after the birth of his first and only child, the course of Dr. Alberto Costa's life and work took an abrupt turn. 

"Scientist at Work: Albert Ellis."
discover

"Grandma's Experiences Leave a Mark on Your Genes."
Your ancestors' lousy childhoods or excellent adventures might change your personality, bequeathing anxiety or resilience by altering the epigenetic expressions of genes in the brain.

"A New Suspect in the Obesity Epidemic: Our Brains."
The urge to eat too much is wired into our heads, in several complicated and overlapping ways. Tackling obesity may require bypassing the stomach and short-circuiting our brains.

"Science's Long—and Successful—Search for Where Memory Lives."
They called it a 
myth as fantastical 
as the unicorn, 
but scientists have 
now found the engram, 
the physical trace 
of memory in the brain.

"The Enduring Importance of Neighborhoods."
A sense of trust is key to making urban neighborhoods thrive.

"Child's Plague: Inside the Boom in Childhood Diabetes."
A decade ago juvenile diabetes was rare. A controversial new theory may reveal what causes the disease—and how to keep the incidence from going still higher.
wired

"Robotic Pancreas: One Man's Quest to Put Millions of Diabetics on Autopilot."
Jeffrey Brewer was on top of the world. For years he had put in 100-hour workweeks as cofounder of two early Internet juggernauts: local guide Citysearch and the online advertising pioneer GoTo.com (later renamed Overture). But by 2001, with more than enough money to live on for the rest of his life, the 32-year-old handed off control of Overture and set out on a yearlong trip to Australia with his wife and two kids. Upon their return to the States, though, they noticed something odd. Seven-year-old Sean was unquenchably thirsty and urinating far more often than usual.
NY Times Magazine

"Was It an Invisible Attack on U.S. Diplomats, or Something Stranger?"
An "unknown energy source" has been blamed for debilitating symptoms suffered by Americans
posted in Cuba. The real cause may be more surprising.

"Can an Algorithm Tell When Kids Are in Danger?"
Among the growing numbers of researchers and public health officials advocating a daring new strategy to put an injectable antidote for heroin overdoses directly into the hands of addicts, few have the credibility of Mark Kinzly.

"Can You Make Yourself Smarter?"
Early on a drab afternoon in January, a dozen third graders from the working-class suburb of Chicago Heights, Ill., burst into the Mac Lab on the ground floor of Washington-McKinley School in a blur of blue pants, blue vests and white shirts.
washington post

"Down syndrome researchers see hope for a pill to boost patients' mental abilities."
New studies are raising the hope of finding a pill to improve the intellectual abilities of people with Down syndrome.

"A mysterious polio-like illness that paralyzes people may be surging this year."
3-year-old Carter Roberts of Chesterfield, Va., seemed perfectly healthy. When he woke up the next morning with a slight fever of 99 degrees, his mother, Robin Roberts, figured that he was coming down with a cold. The next morning, she found him collapsed on his bedroom floor.
psychology today

"Your Backup Brain."
There's a "second brain" in your stomach. It influences your mood, what you eat, the kinds of diseases you get, as well as the decisions you make. And you thought it was all in your head!

"Imminent Danger."
Investigates the illness schizophrenia. The deinstitutionalization movement; National Alliance for the Mentally Ill (NAMI) study; Numbers of schizophrenics on the streets; The case of Mark Sallee and others; Schizophrenic thinking. INSET: Treating schizophrenia, by D.H.; The search for model treatment.
Neurology Today

"News Reports of Coma 'Miracle' Provoke Consternation, While Hinting at Progress."
Neurologists received holiday news reports of a coma patient whose awakening was trumpeted as a "miracle" with mixed emotions.